for those sick of doing Everything 'right', but not feeling their best?
Find your root cause & bring you body back to balance, with functional nutrition, mind-body therapy & lab tests, to avoid wasting money on random supplements, practitioner cycles, or giving up foods you love. Relief of fatigue, hormonal imbalance, painful periods, thyroid, gut inflammation, skin, autoimmune, eating & emotional conditions

Muhammad Shakeel
2023-08-29
I was suffering with fatigue and allergic reactions, no real solutions from specialist consultants and GPS Joel's advice helped me within a week. Not feeling tired and sleepy all the time anymore. Thank you Joel
Sinclair Adolphus
2023-08-11
Always be a pleasure to work Joel. I have found him to always be on point with his advice.
Worked with Joel personally and professionally. Joel is a an experienced, competent and innovative practitioner in the world of natural medicine, healthcare and wellbeing. He has a wealth of knowledge about supplements & therapeutics. He applies it practically to clients for individualised results. Highly recommended.
Joel is an incredible human, who is truly dedicated to helping humanity. He goes above and beyond, to help his clients, covering all aspects without judgment or criticism. If you haven't found your route to recovery yet and feel like it maybe hopeless, he will help you find a way no matter how long it takes. For Joel it's not about the money, it's about ensuring he's impacting your life in a positive way to help you find yourself back on your authentic life path:
Jhanai Lelitte
2023-03-10
Joel's advice through a consultant appointment I had with him proved to be beneficial to the improvement to the uncomfortable symptoms I was experiencing. His knowledge of the mind and body coupled with the desire to understand the root of my symptoms is what made all the difference. Having spent months speaking with multiple doctors within the NHS , Joel was able to discover what exactly what was needed for me to recover in a much shorter period of time. Thanks again Joel.
Joel was super knowledgeable and made me feel extremely comfortable. His advice has been incredibly helpful. I saw differences within the first week! Thank you Joel!
James Finnigan
2022-06-22
Joel's advice helped me recover from a difficult illness and I have learned a lot about my nutritional needs along the way. He has a deep understanding of how to get the mind and body aligned and is sensitive and precise in methods. Thanks for all your help.
Amazing advice!
I recently had a one of consultation with Joel. Within just over an hour, he allowed me to understand and delve deeper into various issues I have been facing recently, in regards to not just dietary issues, but emotional and spiritual imbalance also. I really enjoyed Joels approach to this whole sphere of knowledge as it is the least dogmatic and he has very balanced views. Which can be hard to find nowadays in regards to holistic health. Within two weeks of the consultation I was feeling much more calm and clean internally after putting into place Joels suggestions, and in the process have dropped this strict attitude I had to diet before. I would highly recommend his services.
Martine Ravnbol
2020-11-26
I recently had a consultation with Joel from which I wished to gain more knowledge on the root causes and solutions regarding some of the things that had been troubling me. Joel is a very kind and knowledgeable person and brings ideas to the table from all sorts of backgrounds (Ayurveda, Chinese medicine, ancestral eating and many more) which helps one gain a much bigger and clearer picture. Though insightful, the consultation only scratches the surface of some of the issues, so I'm very excited to soon start a program with him to gain more understanding and be on the way to great health (in all aspects! ).
qualification & Education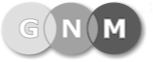 imagine a practitioner that cares as much about your health as you? root cause focused, personalised nutrition & functional testing to listen to your bodies needs, rebalance & fire up your metabolism
Whether you have a chronic condition, a Dr says your lab results are in range, feel like your wasting money on random supplements, therapists and diets, we will discuss:
An opportunity to share your current condition, how it is impacting your quality of life & evaluate options

How to end trying to DIY your health

Learn what your body needs, rebalance & fire start your metabolism to live pain & fatigue free

How functional lab testing can end guessing games & time money wasted on random supplements or therapies that do not fit your individual needs

Tips you can utilise today to help your pain, fatigue or condition

How the four-pillar method is used (

Nutrition, Therapeutics, Movement & Mindfulness) to become your own physician ending the practitioner cycle.

How I treat you not just your symptoms
There are no obligation to proceed with any of out tailor made packages. I work hard to ensure consultations are a comfortable, open & professional experience. 
"Achieving your health dreams is an inside job, balance internally to reflect externally"
Apply, Video Call, Select Program
After you apply & schedule a free call, providing availability and it is suitable to work together, you will select the program most fitting to your needs & complete intake forms, connect with myself & book in your main consultation. 
My Four-Pillar Protocol covers the physical (Nutrition + Exercise + Therapeutics),  the emotional (Self-enquiry, Connection to others + Objectivity to emotions), the Mental (Perspective + Meditation + Goals + Objectivity to thought), & the Spiritual ( Connection to higher self/all + Gratitude + Breath-work to reconnect)
Your labs whether just the HTMA hair mineral analysis inclusive in all programs, or more, will be sent to you with instruction to complete & return. This will assess your body's mineral status & presence of heavy metal toxicity.
Others may include a GI MAP Microbrial Stool test to assess your intestinal health, or a thyroid/hormonal panel. Your results are analysed, a personalised protocol is made & your results are shared & reviewed together.
Once you received the personalised four-pillar protocol, the intake begins. You are onboard and will schedule your first main session with me. Do not forget that you will be able to email me anytime to support you on this journey to recovery.
As the plan is an individualised health roadmap, tailored-for-you and based on your history,  symptoms, and lab results. I will be supporting your journey, addressing the root cause. it will be updated accordingly as we have sessions. Say goodbye to guessing and welcome knowing exactly what you need to do to heal.  by yourself.
Are You Sick and Tired Of Poor Healthcare?
No concrete answer as to what is happening to you or what you can do?
Overwhelming amount of information online with no clear starting point? 
Still chasing symptoms, after years on random supplements and fad diets?
Difficulty taking a break from 'hustle culture', cant relax or unwind?
Feeling like your battling your body? 
Dismissed by your doctor where you test results appear normal but you know something is wrong? 
Whilst Symptoms Become Chronic Such As Fatigue, Hormonal Imbalance, Thyroid Problems, , Hair Loss & more, creating a vicious cycle leading to pain, depression & eating disorders
Do not worry anymore! the help you require exists